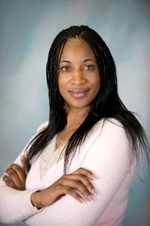 | Realtor Manchester Office
About Tani
Email:
tanic@sentryrealestate.com
Tani Cooper is a New England native, born and raised in East Hampton, CT home of the "Bellringers". Upon graduation in 1988, she continued her education at Florida A&M University as a political science major. During her matriculation at the university she participated in Track and Field, intramural basketball, student government, as well as several youth development programs.
After college she was employed by the Florida Bar as a public information officer. Later, Tani relocated back to Connecticut where she continued her service to youth through a statewide adoption ministry in partnership with the Department of Children and Families. She along with her two children are dedicated to serving the community through volunteerism that has included: food/clothes/toy drives, mentoring, community meals, and sick and shut-in visitation.
In 2010 her addiction to HGTV and love for people led her to the incredible field of real estate. She is a happy member of the Sentry Family and looks forward to endless opportunities ahead.