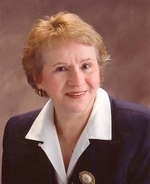 | Realtor Manchester Office
About Jeanne
Email:
jhuppe@cox.net
I have been a realtor with Sentry since 1998. I am also a new construction specialist having sold over 250 new houses and helped buyers navigate through the process from the ground up. Let it be for what floor plan would be the most efficient for their life style as well as helping them with color scheme selection. In one word I provided assistance in every aspect of the construction.
I am from French descendant so I am also fluent in the language, and I also have some Spanish knowledge.
I enjoy cooking, gardening, reading but most of all spending time with grandchildren.
Before becoming a Realtor I worked 18 years for the telephone company beginning as a telephone operator then going to computer school and becoming a System Analyst.
I enjoy working with people and always do my best to put their needs first and find them their dream homes.